SMARTS Animation: Storytelling

Grades 3-12
Do you have an idea for a cartoon? Maybe you would like to create the next famous children's show, such as "Mickey Mouse," "Bugs Bunny," or "Peanuts"? Learn how to develop that idea into a story that will be ready for animation. We'll look at popular cartoons and see what makes them successful. Students will create their own character and learn how to create a "pitch book" that showcases your cartoon's characters and plot so you can get others excited about your concept. Sign up for this class to create the next viral sensation!
Tuesdays: 5:30 – 6:30 pm
Ceramics 101

Grades K-2
This is an introductory studio class for students who wish to explore the art of ceramics. Emphasis will be placed on the design elements: line, shape, texture, form and Color. Focus will be on hand building techniques: pinch, coil and slabs. Some introduction to wheel throwing will be also introduced, time permitting. Functional as well as sculptural applications will be explored. Glazing techniques will be introduced and explored. There will also be an introduction to traditional and historical ceramic arts incorporated into the studio experiences.
Wednesdays 5:35-6:35 pm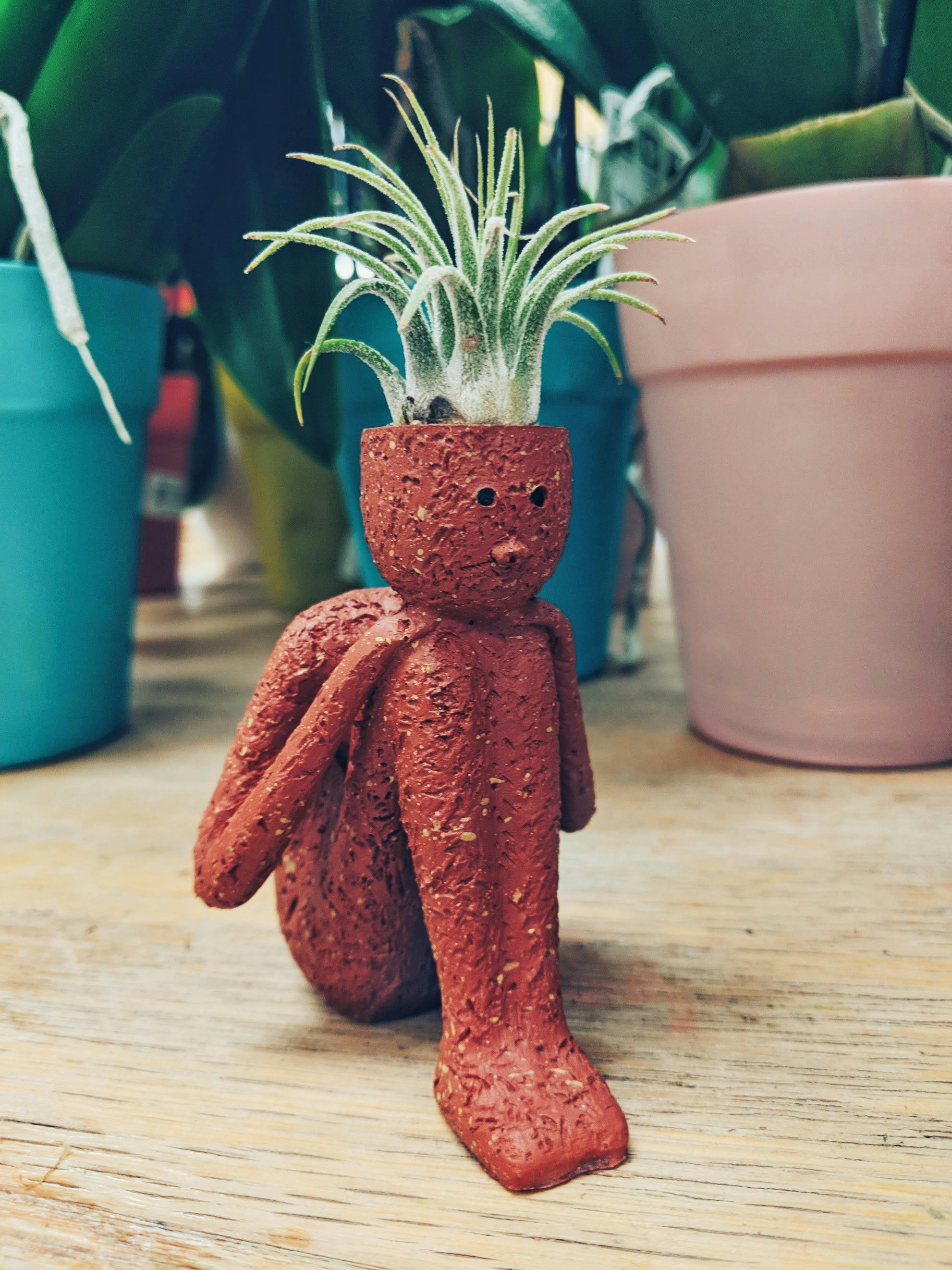 Family Ceramics

Grades PK-4 + Adults

Bring your family to SMARTS to explore the art of ceramics! Make a memorable project together that you can place on display in your home. This class will focus on hand-building techniques: pinch pots and slabs. Glazing techniques will be introduced and explored. Emphasis will be placed on the design elements: line, shape, texture, form and color. Bring your inner artists and join the fun! Limit: one adult per family unit. Note: this class may only be taken once. If you have already taken this class, please give others the opportunity.
Thursdays: 4:30 – 5:20 pm
SMARTS Fantasy World Ceramics
Grades 5-12
Go the fantasy land of your dreams in this class where you'll get to design, sculpt, and paint a diorama landscape out of clay! Maybe you want to create a beautiful world with waterfalls and safari animals. Maybe your world will be made out of food, inspired by the Candyland board game or Cloudy with a Chance of Meatballs movie by Sony Animation?  Or maybe you'd like to create a city on another planet. Starting with a blank sketchbook, each student will dream up a unique world to create. Then, using many traditional handmade ceramics techniques including coil building, slab building, and pinch pottery, students will create a landscape, characters, scenery and more using clay, glaze and supplementary materials. Time to dream big and dig deep!
Thursdays: 5:35 – 6:35 pm
SMARTS Photography 101
Grades 5-12
If you've always wanted to learn photography, now is your chance! Learn how to capture that perfect moment of a butterfly landing or how to shoot a high-action sports event. In this class, students will learn to see and anticipate the world around them in a new way! Students will learn the basics of photo composition, how to tell a story through an image, and the functions of a DSLR camera – how shutter speed and aperture settings affect motion and light. This class will analyze photography and then experiment with different artistic effects and angles. There will also be opportunities to take photos of nature and the bustling city outside SMARTS. Students should bring their own camera if they own one.
Wednesdays: 4:10 – 5:10 pm
SMARTS Printmaking 101
Grades K-2
In this class, students will enter the exciting world of printmaking, where your finished product will always amaze you. Printmaking is a method of making multiple copies of a work of art from one original piece, by transferring images from one surface to another, using paint, marker, ink, etc. T-shirts, newspapers, art prints, and posters are all forms of printmaking. Students will experiment with various printmaking techniques including monoprints, collagraphs, etchings, and more. As students peel away their artwork, they will see a "print," a mirror reflection of their original creation on a piece of paper, glass, tile, wood, or another surface. The process of transferring the image makes the artwork come alive in unique ways, and it always turns out a little bit different than you thought it would! Printmaking gives artists the flexibility to be creative, experiment, try new things, and revise approaches to get the right effect. You'll have a blast as you discover a brand new way to express yourself, filled with delightful surprises.
Wednesdays: 4:15 – 5:15 pm
SMARTS Stop-Motion Animation: Dream Maker
Grades 3-8
Have you ever had a wacky dream that felt so real you didn't know you were dreaming? In this class, students will explore the medium of stop-motion animation to recreate the visual effects and odd happenings of your dream world. Students will collaborate using their strengths to explore different stop-motion techniques, such as object, clay, and cutout animation, to create a short film together. Using imagery from personal dreams, teams will create storyboards, original art work, backgrounds, props and scenes. Each scene will be shot using cameras and edited together into one short film. Voice-overs and music will be chosen to finalize the project. The last class will be a final viewing of the finished project followed by a group discussion and a red carpet celebration.
Thursdays: 4:15 – 5:25 pm
SMARTS Silent Movies
Grades 5-12
You may have heard that actions speak louder than words. This is especially true with silent movies. In this class, you'll be introduced to the basics of movie-making, as you create an idea for a story to tell. The only trick is – you'll have to do it without talking! In this class, you'll analyze clips from famous silent films, starring actors Charlie Chaplin and Buster Keaton, to see how they utilize humor, suspense, and cause-and-effect scenes, facial expressions, and movement make the movie interesting. Learn how camera angles and basic filming techniques can help you tell your story. Each team will end the class with a complete 2-3 minute movie short. Enroll now and learn to tell stories without saying a word!
Tuesdays 4:15-5:15 pm
SMARTS Drawing and Technique 101: Totally Toys
Grades 3-8
Cars, dolls, slinkies, yo-yos, ponies, and trains. Welcome to a nostalgic class where you'll draw some of your cherished childhood playmates! Learn proper drawing technique by practicing the art of still life, where you will devout your energy to recreating precisely what you see. Using a window grid tool called a viewfinder, students will draw objects to scale, considering composition, detail, value, and layering. After students experiment with angles and shading, producing multiple sketches, students will choose favorites to reproduce by testing multiple mediums, such as colored pencil, paint, pastel, and collage. The end product will be a portfolio of still life drawings with accompanying journal entries. If you've always wanted to learn to draw like an artist, this is the class for you.
Thursdays: 5:40 – 6:40 pm
Previous Visual Arts classes offered at SMARTS include:
Acrylic Painting

Adult Ceramics

Adult Methods in Mixed Mediums

Animation 101

Animation: Cartoon Character Development

Art 101

Art 102

Architecture

Ceramics 101

Ceramics 102
Chalk It Up Workship

Clay Masks

Commercial Interior Design

Design a Greeting Card

Drawing Bootcamp

Family Ceramics

Graphics and Comics

Nature Ceramics

One Hot Cookie Design Workshop
Previous Adult Visual Arts classes offered at SMARTS include:
Adult Ceramics

Adult Methods in Mixed Mediums
SMARTS - Be a Part of It!